February 13 - 25
2003
Accomplishments Summary Pictures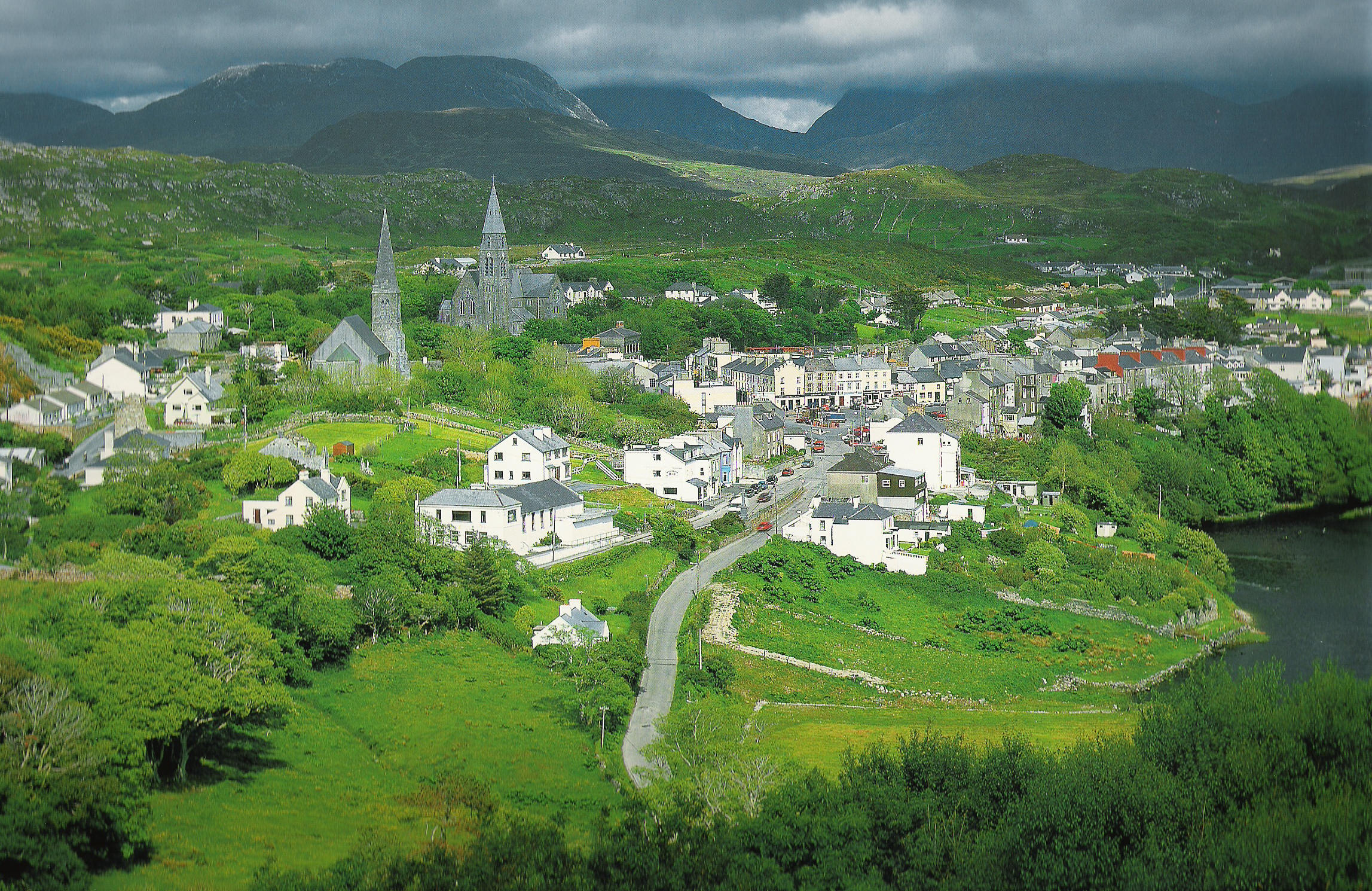 Accomplishments of our Survey Trip
1 The Lord confirmed in our hearts that He wants us in Ireland.
2 We learned a great deal about the country.
3 We talked to 11 missionaries and national pastors and got a feel for the work that is already being done in Ireland.
4 We took pictures and bought souvenirs.
5 We got some definite direction on where we will go when we first move there.
6 We were able to get a better idea of how much $ we need to raise.
7 We received a greater burden for the lost souls of Ireland.
8 We formulated some ideas on how to implement our mission philosophy in Ireland.
Thu Feb 13 We flew from Chicago, IL to Dublin, Ireland.
Fri Feb 14 Bob and Kathi Zemeski picked us up at the airport and took us to their home in Leixlip. We got settled in and walked the streets of Leixlip, which is a small town outside of Dublin.
Sat Feb 15 Teri and I took a bus to downtown Dublin. We toured the city, bought souvenirs, and got a feel for the people there. Dublin is a city of 1 ½ million people. It is not much different than any other big city – simply full of lost people that need Christ. While touring the "city centre," we witnessed a non-violent anti-war protest, toured the Dublin Caste, and visited Trinity College along with other interesting things.
Sun Feb 16 Prior to the morning service, Bro. Austin Gardner, Bro. Jeff Bush, and Bro. Mark Coffey arrived to travel with us as we surveyed the land. Bro. Zemeski allowed me to preach my first message in Ireland during the morning service. Sunday evening, we attended church at the first church Bro. Zemeski started and then stopped by the prayer meeting at Bro. Daly's church close by. After a good, hearty Irish meal at McDonalds, we went home.
Mon Feb 17 We took Bro. Gardner, Bro. Coffey, and Bro. Bush to see Dublin. We found stores to purchase needed maps, books, and souvenirs. While walking the streets, our hearts were burdened for the Irish people who are searching for what can only be found in Christ. We began to consider every possible way to reach the Irish people. Supper was with the Roger Parrow family who lives in Naas which is a one hour drive as the crow flies but a two hour drive on the narrow, curvy backroads of Dublin's suburbs. Our day finished up at Keiron MacCourt's house – an Irishman who has recently gotten saved. He answered many of our questions about the Irish culture.
Tues Feb 18 Following a four hour drive to Belfast, Northern Ireland, we ate lunch with three national pastors. After a brief tour of Belfast, we drove two hours west to Limavady where Bro. Ronnie Smith and his family are working. He is the only missionary there that is with our mission board – Macedonia World Baptist Missions. And he has been working there for 2 ½ years.
Wed Feb 19 We had an enjoyable time with Ronnie and his family. He took us around the town and the surrounding area. We saw his church and discussed the work of reaching the people of Northern Ireland with the gospel. One town we visited called Londonderry (or "Derry") has 100,000 people and only 2 Baptist churches that we know of.
Thur Feb 20 We left Limavady at 11:00 am because we had to be in Dublin for a Bible study. We failed to keep our appointment due to mechanical difficulties with the van we had rented, but we did finally reach Dublin by nightfall.
Fri Feb 21 With a new van, we began early on a four hour trip to Cork (on the southern tip of Ireland) where we visited Bro. Craig Ledbetter and his family. At a surprise birthday party they held for Bro. Craig, it was encouraging to see how the Irish people loved a man who had given the past nine years of his life to reach them with the gospel.
Sat Feb 22 We met and talked with Bro. Ledbetter again. We left for Dublin about 1:00 pm. On our way back to Dublin, we stopped to see several old and stately castles. Our hearts were full with many thoughts and ideas as a result of this week's travels. We were excited about what God is doing and wants to do with us here.
Sun Feb 23 Early this morning, Bro. Gardner, Bro. Bush, and Bro. Coffey flew back to the States. We were at the Zemeskis for the morning service and went to John Brown's church for the evening service in Dundrum. He and his wife just recently came to Ireland and took over this church for David Mulvaine.
Mon Feb 24 The Zemeskis took us to see Richard Fulton and his wife. They are pastoring a church in Bray. Later that afternoon, we took one last bus trip to Dublin. In the evPening, Keiron MacCourt picked us up from the Zemeski's house and took us to see another college in the area where his wife works – Maynooth College. This is one of the largest pontifical colleges (where young men are trained to be priests) in the country. For supper, he fed us genuine, Irish pancakes. His kids showed us how to sprinkle sugar and lemon juice on them, then roll them up like a jelly-roll and cut them into sections to eat them. It was so much fun. As the grand finale, he drove us up to a high point just outside of Dublin where we could look over the city and see the lights and pray for the lost souls in Ireland and for God to send forth more laborers to reach those souls.
Tues Feb 25 We enjoyed a safe flight back to America – our home for just a few more months.
Panoramic view of Dublin
The Streets of Dublin